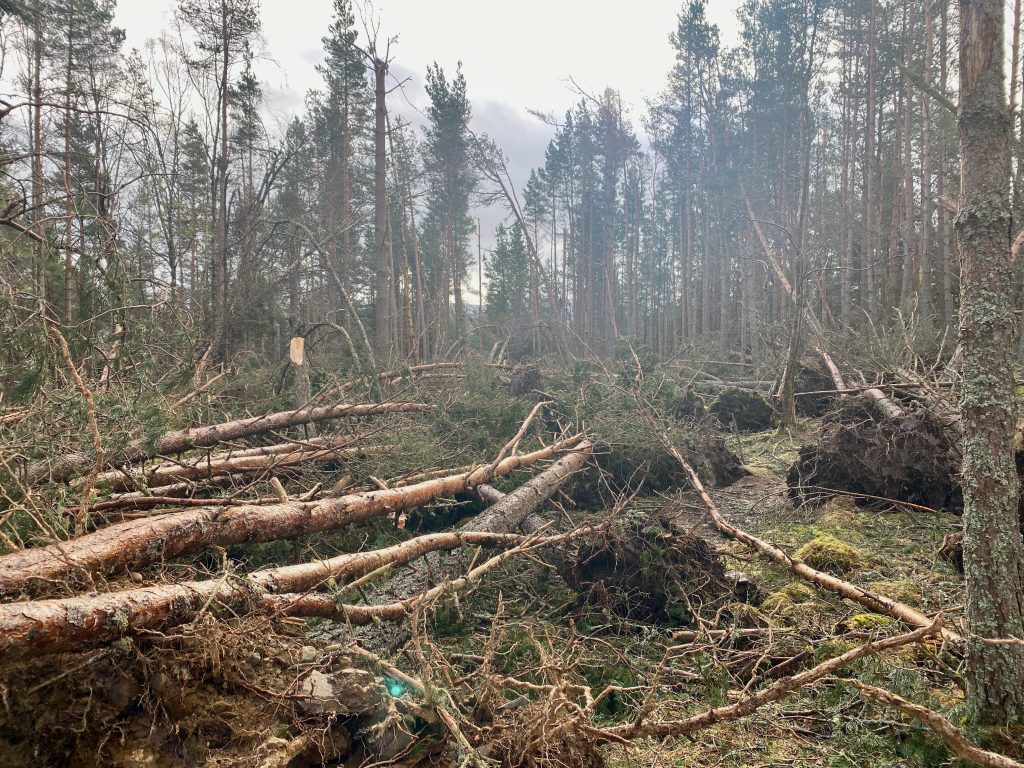 Trees to be cleared from Tom Baraidh and West Terrace Woods as well as from the trail out towards Newtonmore
Pitmain and Glenbanchor Estates have advised that work will start shortly on clearing windblown trees.
THIS FROM THEIR AGENT
The windblow clearance is likely to take place in several stages. The larger blocks of windblow will be mostly carried out using a mechanised harvester and a forwarder to extract the timber to the roadside. When the work is being carried out it will be necessary to close off or divert footpaths to ensure public safety, and it is important that people obey the signage.
As far as possible standing trees will be retained where they are windfirm, and unlikely to blow in the future, with clearance concentrating on areas that have more severe windblow. Additionally there are numerous smaller areas where the windblow is being cleared by hand.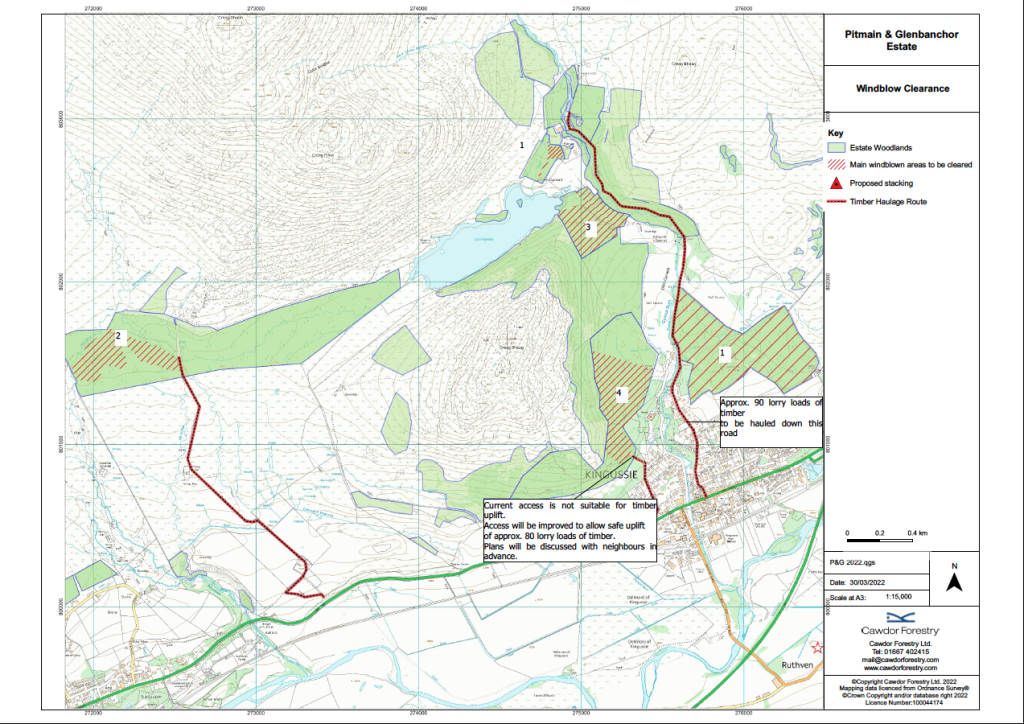 Phasing the work
The first work is likely to start in approximately 3 weeks time, to clear the windblow in the vicinity of Pitmain House (1 on the attached map) , followed by area 2.
Area 3 requires a temporary shutdown of the overhead line and will be carried out when a date is confirmed by SSE.
Area 4 requires improved access provision, to allow timber lorries to load timber safely. As these plans evolve they will be discussed further with the neighbouring properties.
Timber haulage
A significant volume of timber will be produced, which will be transported from the estate to sawmills and other timber processors in the Highlands. This will be on timber lorries, which will need to use the public roads into Pitmain from Kingussie.
Replanting
Once the blown trees are cleared the woodlands will be assessed, and a plan will be evolved for replanting where necessary.