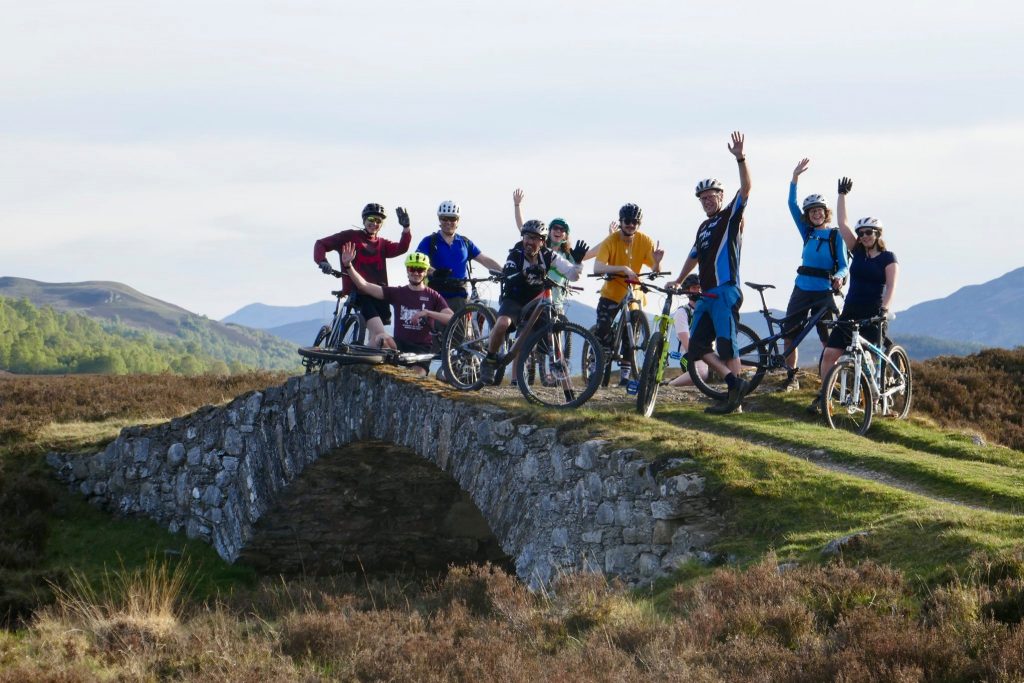 Cycling Scotland's "Cycling Friendly" award scheme was set up to help communities to encourage people to get cycling. Kingussie has been awarded the bronze cycle-friendly community in recognition of the work that has been done by the community to support people to cycle more.
Cycle Friendly Kingussie (CFK) runs regular ride outs, maintenance workshops for all abilities, social events and much more. We have a fleet of electric bikes to try and we organise the amazing annual Kingussie Bikeathon with our friends at Kingussie High School.
We are also working with local schools and businesses to help them achieve cycle friendly status and building infrastructure to make Kingussie even more Cycle Friendly.
Everyone is welcome to join us – locals or visitors, experienced or novice – the more the merrier. Send us a message if you would like to get involved or just come along to one of our regular events which are posted on facebook and shown on here.
Kingussie is a great base cycling through the fantastic scenery we are lucky enough to have around us – on road/off road, easy or technical – we have something for everyone. Have a look on our "Where to Ride" page for some inspiration!
Latest News
Gold For Cycle Friendly Kingussie

Cycle Friendly Kingussie (CFK) has received the prestigious Gold Award from Cycling Scotland, the nation's cycling organisation, for its commitment to making it easier for people to get on their bikes and being a cycle friendly community. The nationally recognised award recognises organisations – from workplaces to schools, community groups […]

New Date For The Kingussie Bikeathon

The Kingussie Bikeathon returns on 26th September 2021. Book you place now.

Kingussie Pump Track – Have Your Say

We are getting closer to delivering a pump track for Kingussie and would love to hear your views. The 2018 Kingussie Plan "Our Community… A Way Forward Action Plan" (SEE PLAN HERE)  was developed by the community with assistance from Voluntary Action Badenoch and Strathspey. The provision of a pump track/bike skills park was identified […]